News
Catch up on the latest news in our press releases, and see what the media has to say about us!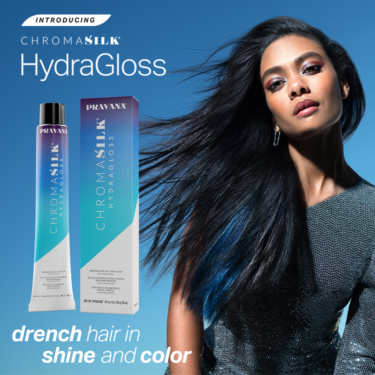 Drench Hair in Shine and Color
PRAVANA's NEW ChromaSilk HydraGloss Demi-Permanent Gel Hair Color's 24 intermixable shades drench hair in vibrant color that lasts through 30 shampoos*, delivers up to 2X the shine**, and leaves hair feeling healthy and hydrated.
*When using Color Protect Shampoo & Conditioner
**vs. untreated hair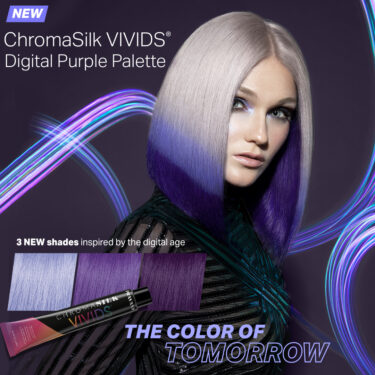 The color of tomorrow.
PRAVANA's bestselling ChromaSilk VIVIDS collection introduces three cooler tone purple shades for levels 8+. These hues add modern depth and dimension to our current purple spectrum—and mix seamlessly with other shades for endless customization.
Purple Without Limits.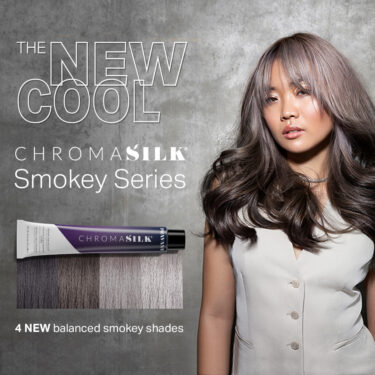 Présentation de la série Smokey de coloration permanente des cheveux ChromaSilk.
L'équilibre parfait entre sensuel et sophistiqué.
4 teintes fumées équilibrées.
Neutralise le cuivré indésirable afin que la couleur puisse s'estomper sur le ton, lors de l'utilisation du shampooing PRAVANA Color Protect Color Care.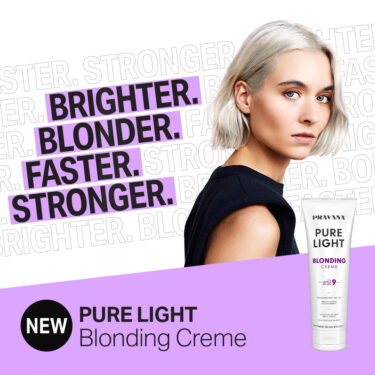 The all new PURE LIGHT Blonding Creme is here! PRAVANA's new Blonding Creme has all the benefits of a powder lightener in a new creamy formula that leaves hair looking healthy, nourished, and hydrated.
This powerful easy-to-apply formula evenly lifts up to 9 levels in just 45 minutes.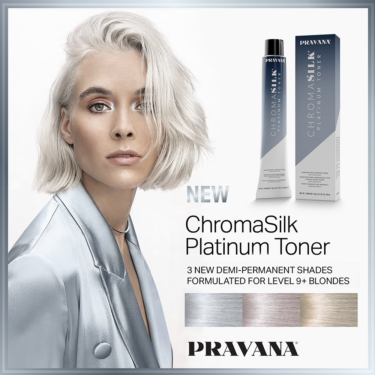 PRAVANA's new ChromaSilk Platinum Toner is designed specifically for level 9+ clients who crave maximum platinum.
3 new demi-permanent shades in Platinum Lilac, Platinum Sand and Platinum Smoke deliver consistent, head-turning platinum results, without the need to mix with Clear, simplifying level 9+ toning and touch ups.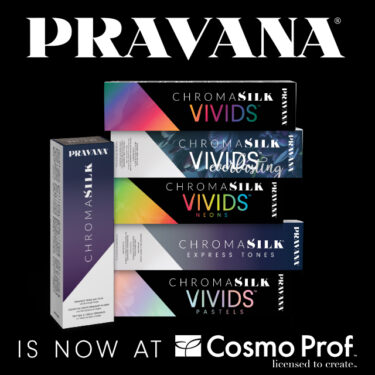 It's official: PRAVANA is now available at CosmoProf and Armstrong McCall stores nationwide! The decision to expand distribution channels was made to support PRAVANA's commitment to the stylist community even further.
Established over 14 years ago when the brand was first introduced to the market, PRAVANA's promise remains true today: to empower stylists by providing superior products at an unprecedented value that will enhance their professional and personal lives.
Now, PRAVANA will be even more widely accessible and have the greater opportunity to offer unparalleled, high performance and innovative beauty solutions to the salon community across the country.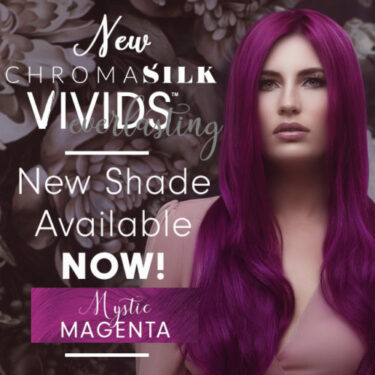 Bridge the gap between permanent hair color and direct dye with new VIVIDS Everlasting, PRAVANA's next evolution in hair color! This month, we're introducing one more way to create beautiful VIVIDS-like permanent hair colors with the launch of VIVDS Everlasting Mystic Magenta. Mystic Magenta joins Scarlette Red, Enchanted Pink and Pastel Potion for a trend-forward shade collection make popular by the fashion and cosmetics industries.
Create an even more extensive portfolio of permanent shades by intermixing with ChromaSilk Creme Hair Colors, and use VIVIDS Everlasting alone or to neutralize, enhance and balance colors for your own custom looks!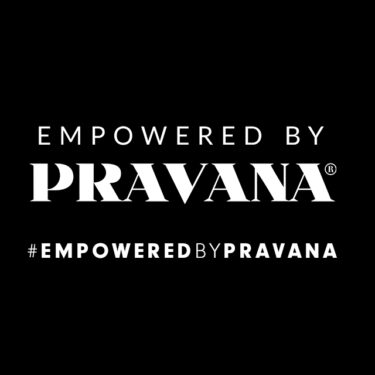 #EmpoweredbyPRAVANA: that was the theme for the annual education training for 2018! Educators from all over the world were invited to join in the festivities in Los Angeles, enjoying motivational speaker Winn Claybaugh, classes taught by top regional trainers and a kick-off party hosted in PRAVANA's brand new headquarters, the #AcademyofHair. After an exciting weekend of learning and bonding with each other and the PRAVANA team, the team came together for the award ceremony.
Congratulations to the winners!
Brand Specialist of the Year: Thomasena Renea
First-Ever Sunshine Award: Co Bartel
Educator of the Year: Stacey Brown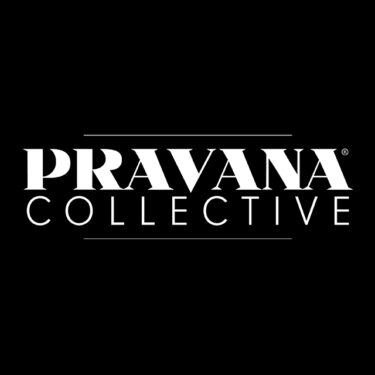 We are excited to officially welcome two new team members to the PRAVANA Collective: Niki Nguyen and Aspen Rae! PRAVANA's Collective is an elite team of artists with exceptional technical skill, creative vision and influence. Comprised of individuals who embody PRAVANA's core mission to deliver unparalleled, high performance hair artistry that is unmatched in quality and creativity, PRAVANA Collective is revolutionizing the hair world, one strand at a time. Welcome, Niki and Aspen!
Follow the Collective for the latest trends and inspiration!